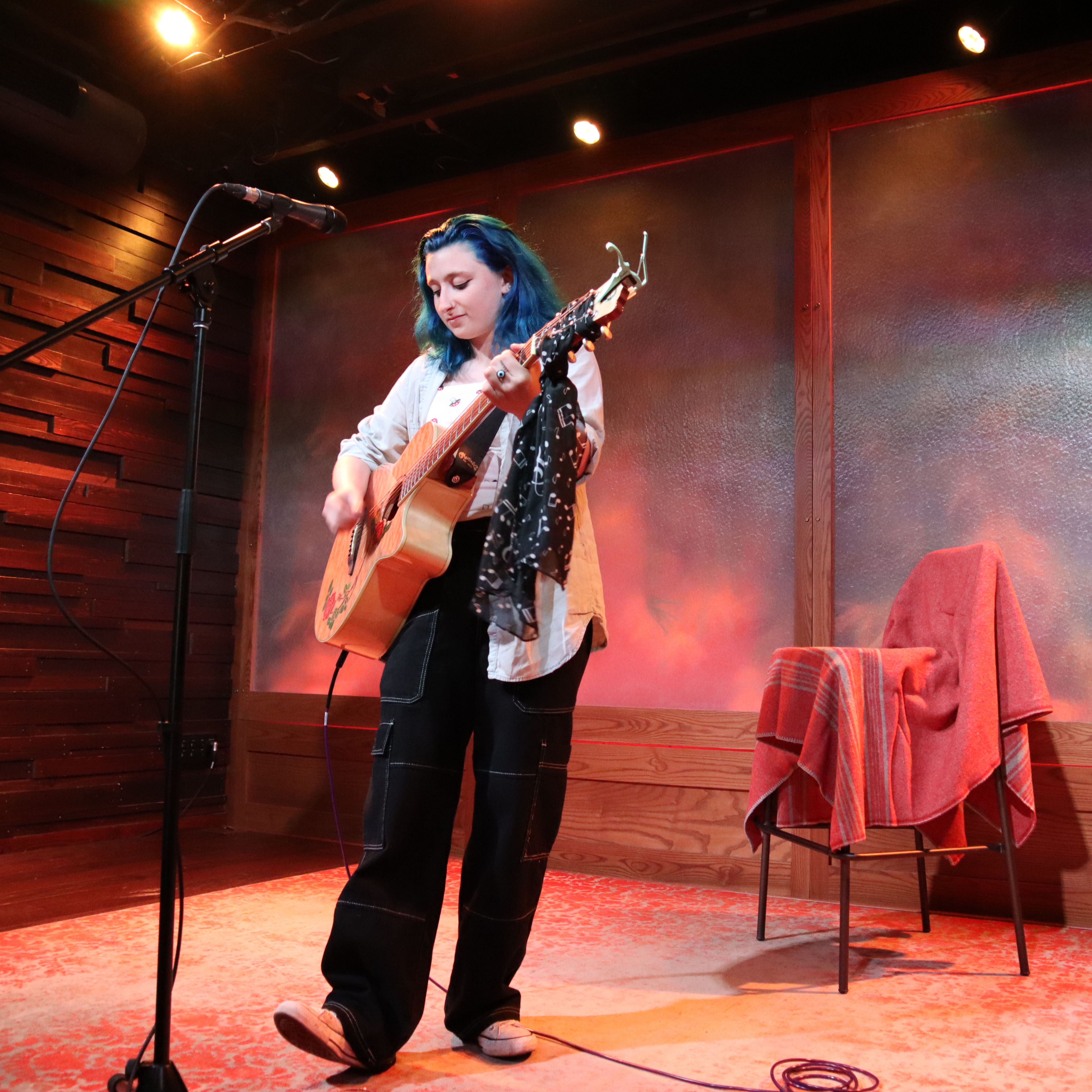 Emm K performing at The Lakely between storytellers
Emm K x The Lakely's Campfire Stories
June 15th, 2022
Rain or shine, The Lakelyreturns with their "Campfire Stories", classified as,
"a night of fact, fiction, and fire".
Although guests were unable to enjoy the fire pits on The Lakely patio, Emm K ignites fire in the crowd with her performances between each storyteller on The Lakely stage.
Emm K and good company creations are ecstatic to be back Wednesday, September 14th for The Lakely's new Fireside Tunes series!
Fri., June 24th
6:00pm
Eau Claire, WI
Sat., Aug. 13th
12:00pm
Minneapolis, MN
Wed., Sept. 14th
7:30pm
Eau Claire, WI