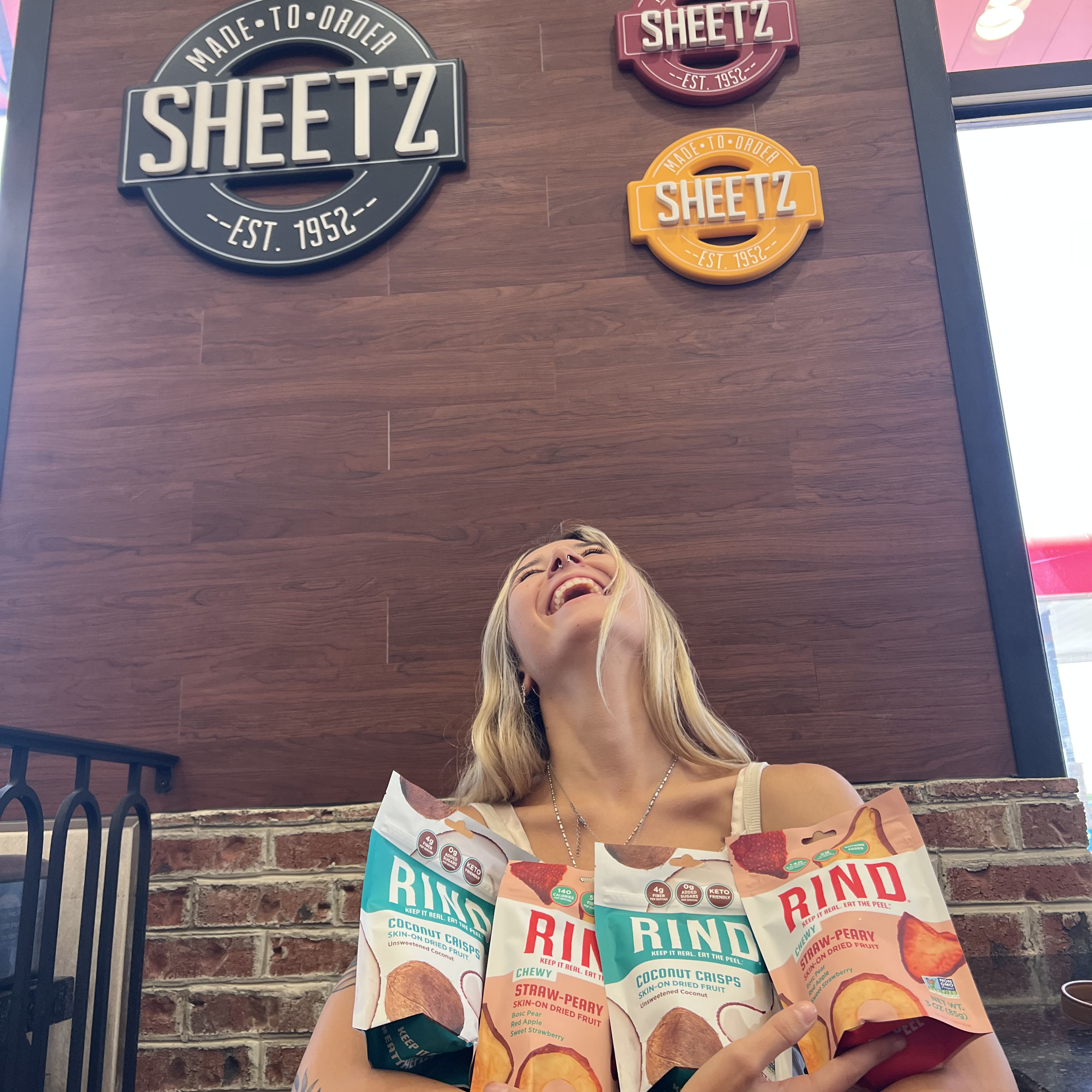 Mackenzie Skye visitng her local Sheetz picking up RIND Snacks, her favorite on the go snack!
Mackenzie Skye Partners with RIND Snacks
July 13th, 2022
RIND Snacks, a dried fruit company, began launching at Sheetz locations where they are now stocked nationwide. In addition to their launch, they started their search in partnering with content creators, like Mackenzie Skye, to visit their local Sheetz and try the delicious snack variety for themselves.
You can view Mackenzie's journey to Sheetz to purchase RIND Snacks here!
Visit your local Sheetz today to purchase RIND Snacks and try for yourself, or visit their website.
Follow Emm K on Spotify!