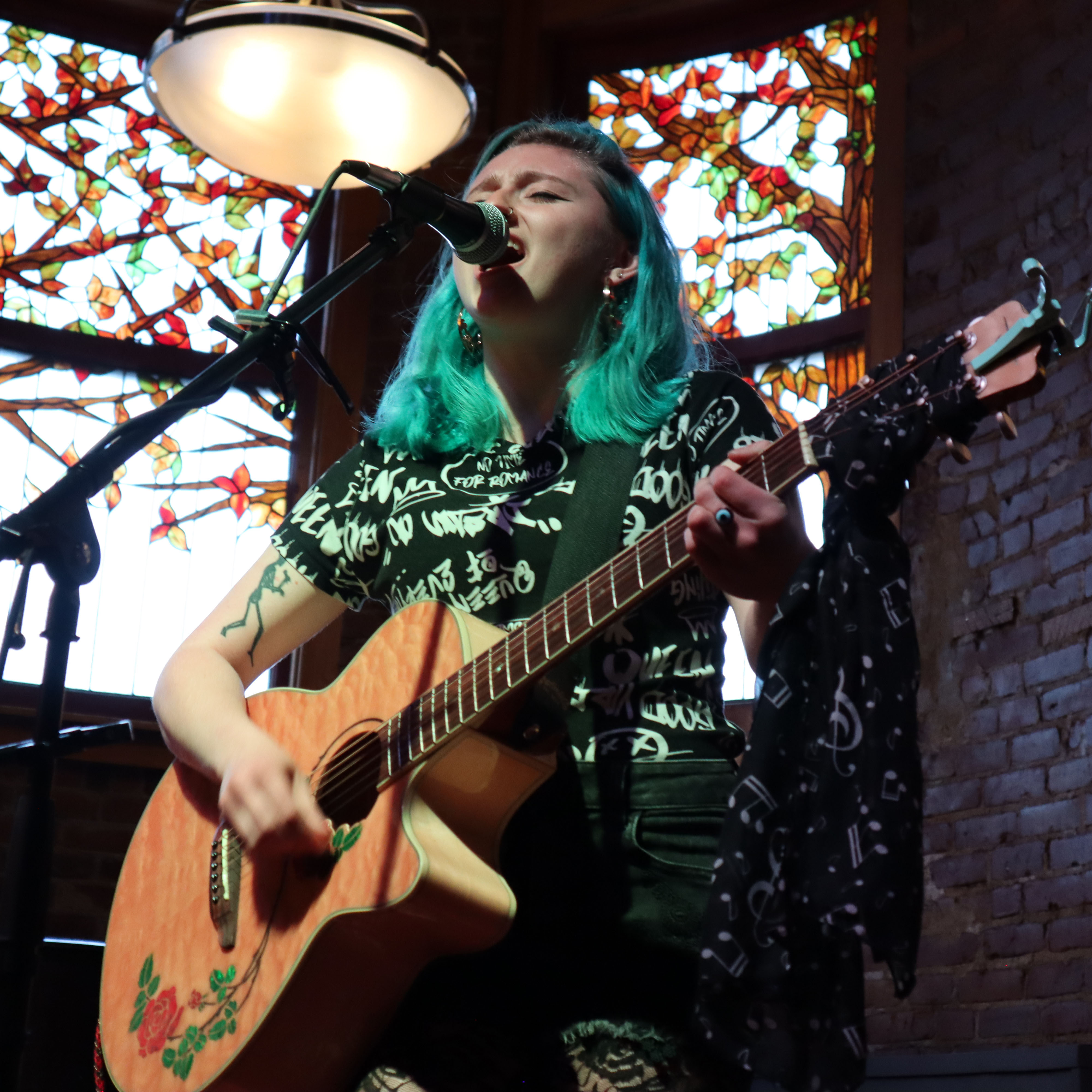 Emm K opening for Colin Bracewell at Stones Throw
Kick off to Summer at Stones Throw
June 2nd, 2022
Emm K kicks off her summer full of shows at Stones Throw in downtown Eau Claire, WI, opening for Minneapolis artist, Colin Bracewell, on the first stop of his tour with Emmett Mulrooney on June 2nd, 2022.
Before beginning her set, she took the time to let the audience know that she has dreamed of playing at Stones Throw.
"I have been harassing this venue to let me play here since I was 17, but was denied because I wasn't 21 yet",
Nearing the end of her set she treated the crowd with an acoustic version of her first pop single that has been in the making for almost a year called, "BLACKOUT SUMMER". It is expected to release on June 17th with a video and remix coming later this summer.
Follow Emm K on Spotify!